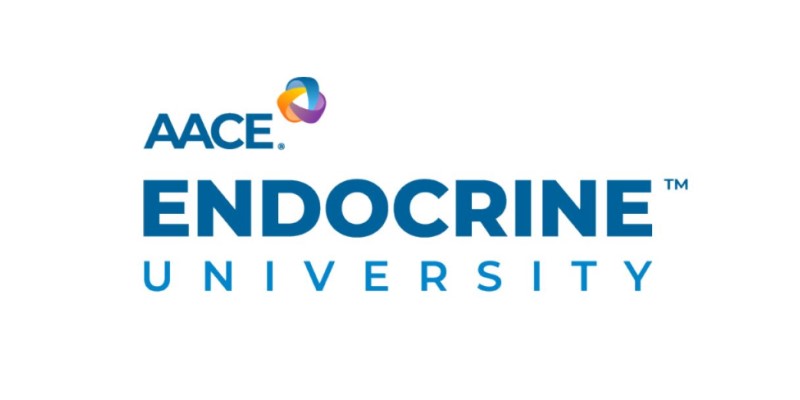 Endocrine University is a time to LEARN providing three days of dedicated time for endocrine education with content that nurtures your inner, budding endocrinologist. Here are the Top 5 Reasons You Don't Want to Miss Endocrine University, Year 1, coming up February 5-7, 2021:
Reason 1:
Diabetes! Do you feel like there is just so much to know about diabetes and that your insulin pump and continuous glucose monitoring analytical skills could use some work?  Come and learn about the medical management of different forms of diabetes, and improve your diabetes technology skills with lectures from experts in the field.
Reason 2:
Thyroid! Learn from top thyroid specialists as they show you how to analyze ultrasound findings and discuss tricks of the trade that will help you learn and boost your thyroid ultrasound and biopsy techniques. Learn the latest management strategies and therapies for thyroid cancer as well as thyroid management in special cases such as pregnancy.
Reason 3:
Bone! Have you had a chance to interpret a bone density study? If not, don't worry. EU Day 3 is all about bone, including the diagnosis and treatment of osteoporosis along with the specifics of interpreting a bone density scan. To top it off during case discussions you will get the chance to walk through bone cases and discuss the fundamentals of DXA interpretation.
Reason 4:
#EndoDanceOff. Don't miss the dance off happening on Twitter during the conference open to all participants. Did you miss our amazing moves on display during Endocrine University, Year 2? Well, we promise that there's more where that came from. A whole lot more! Let the dance party begin.
Reason 5:
Endocrine University brings together all of the amazing first-year endocrine fellows across the nation. During the COVID-19 pandemic we need to come together as much as possible – as our opportunities are limited. You and your colleagues will remember this experience for years to come. And you'll have the opportunity to choose the fellow that will represent YOU on the AACE Board of Directors for the 2021-2022 year.
Endocrine University, Year 1 – Don't miss it!
Learn more about Endocrine University.
Written by:
-Elizabeth M. Bauer, MD; Fellow-in-Training, AACE Board of Directors, 2020-2021
-David C. Lieb, MD, FACE, FACP; Chair, AACE Education Oversight Committee