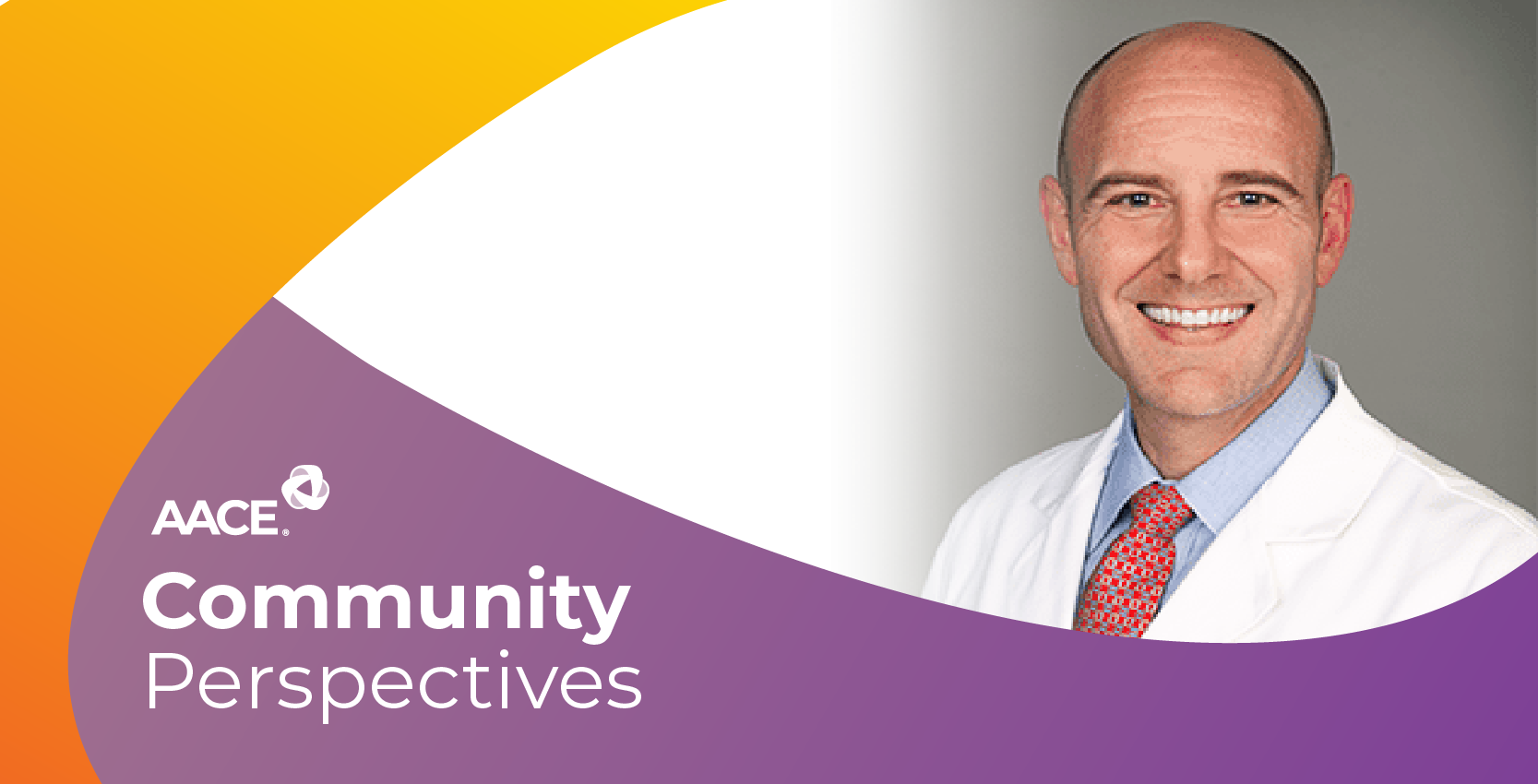 I am so excited about the new AACE brand and our new mission statement:
Elevating the practice of clinical endocrinology to improve global health.
And while it sounds simple, it communicates a powerful message. AACE is the leader in clinical endocrinology, sharing and disseminating our collective knowledge and experience, helping members give the best patient care and outcomes through cutting-edge clinical education and guidance. AACE acknowledges the individuality and uniqueness of patients with endocrine diseases and the role of the endocrinologist as the leader of the endocrine care team. "Global health" is a double entendre implying the health of society as well as the importance of the endocrine system for systemic health.
I love being a member of AACE because I am part of a diverse and inclusive community of like-minded people. I enjoy problem-solving and caring for patients with chronic complex and nuanced diseases. I am truly invested in building and maintaining patient relationships over time. AACE supports this by creating practical, and relevant educational programs and arming me with the latest information, guidelines, tools, and resources. The world is constantly changing, including all of medicine, and especially endocrinology. AACE is the future of clinical endocrinology - dynamic and relevant, helping me keep up with new research and new technology.
I appreciate that AACE is an organization small enough to allow for a more connected community that gives me opportunities for engagement, networking, interaction, and involvement. I have a feeling of belonging to a group with a common mission to care for patients with endocrine disorders. Together, we are elevating the practice of clinical endocrinology to benefit each individual patient and the health of our society.
—Scott D. Isaacs, MD, FACP, FACE