Review frequently asked questions. We cannot guarantee third-party payers will recognize and accept the recommendations. CPT, ICD-10-CM and HCPCS codes change annually and we encourage members and their staff to review current coding manuals and official guidelines. While most commercial carriers follow Medicare's guidelines, AACE recommends reviewing commercial carrier's guidelines for further information and explanation on coding and billing expectations and requirements. AACE also strongly encourages members and staff to contact your coding, billing and/or compliance departments for specific coding instruction and guidelines as they will be familiar with your personal, local and state requirements and contracts. 
Coding Disclaimer Accept*
Please accept the Coding Disclaimer to process your request. 
  I read and understand the Coding Disclaimer 
---
FAQs
Process of a claim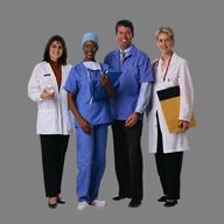 Providers tell a "story" about patients through letters and numbers filed on insurance claims. Evaluation and management codes indicate if a patient is new or established (new patients 99202-99204  and 99211-99215 established patients).  The place where the service is performed is indicated on the claim as well (eg place of service 11 indicates services were performed in the office).  CPT and some HCPCs codes report the type of service and/or procedures provided to the patient such as an FNA with imagining guidance is reported with CPT code 10005.   The diagnosis is the reason the service or procedure is being performed and is reported using the ICD10 codes.  Drugs and supplies provided to patients are reported with HCPCs codes and modifiers indicate there was something unique about the service or procedure performed.  
---
Current Procedural Terminology (CPT) Codes
CPT codes are used to report medical, surgical, and diagnostic procedures and services performed by physicians and other qualified clinical staff. Read FAQs about CPT Codes.
---
Diagnosis (ICD10) Codes
ICD10 codes report signs, symptoms and disease states to insurance carriers indicating the reason services, procedures or supplies were provided to the patient.  Read FAQs about ICD10 Codes
---
Modifiers
Modifiers provide additional detail for insurance carriers to review on claims submitted.  Modifiers may affect payments, provide body location, designate technical or professional components of procedures, indicate another procedure was performed at the same encounter and distinguish distinct procedural services. Learn more about modifiers.
---